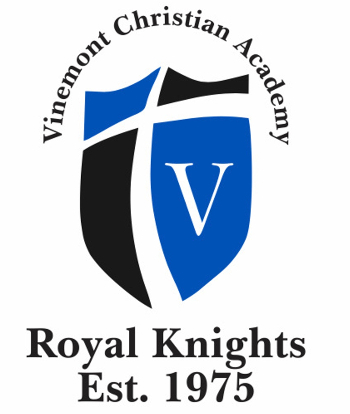 Admission Requirements
Any family who wishes to enroll their child with V.C.A. must complete the following activities:
Come to the school for an interview and information about the school and the programs that are offered.

Read the Student Handbook and fill out enrollment forms.

Submit the completed application forms, accompanied by the registration fee and previous school records with immunization records.

Upon acceptance, complete parent orientation.

Parents must be in agreement with school policies, academics, disciplines, and personal practice, and support our Biblical morals and standards.

Parents must pledge to support the school in word, finances, and prayer for the school staff and program.
​
Before a student can be enrolled the following forms must be filled out and returned to V.C.A.:
Download New Student Pack Documents
Student Application

Medical History

Church-School or Home-School Enrollment Form

Signed Student Withdrawal

Student Record Release

Parent/Student Information Sheet

Signed Media Permission Release

Standard of Conduct (needs to be filled out by the student)


Related Links:
Problems??? Contact the Webmaster.